Both The Basics and Storytelling Workshops
$

175.00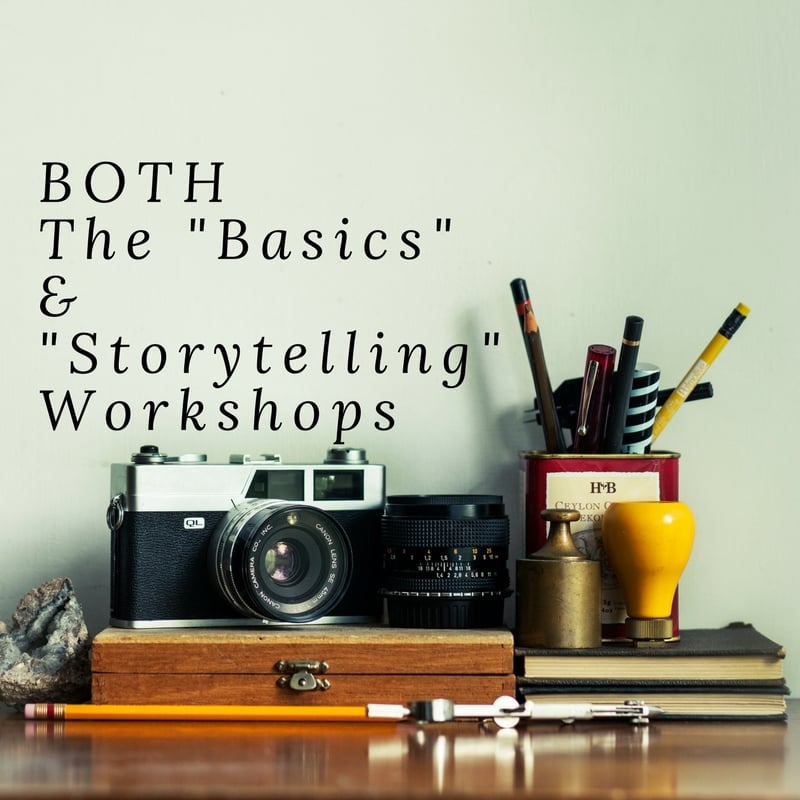 The "Basics" Class
This is a 4 hour long class
Cost: $125
You will need a DSLR camera for this course. Please contact me if you need suggestions for cameras to purchase.
What is taught: by the end of the course you will know how to MAKE pictures rather than just allowing your camera to take them. You will learn how to understand exposure, how to control light, adjust aperture, shutter speed and ISO to make the picture you envision. You will learn how to work with motion and control for white balance. You will learn how to see the different elements of composition and identify light that makes an impact on your images. My goal is you will walk away with the tools needed to start telling your family's authentic story.
AND
The "Storytelling" Class
This is a 3 hour class
Cost: $100
To attend this class you need to have a good understanding of how to shoot Manual on your DSLR camera. Attending the Basics class will be good preparation.
What is taught: I am going to share with you my heart for documenting family. We will learn the elements of powerful storytelling images and techniques for making meaningful images throughout your day. We will explore composition, light and moment in depth. We will look at techniques like panning, freelensing, long exposure, dramatic light, layering and framing. We will also get brave and talk about getting in the frame, not just behind the camera. After all we are a character and not just the storyteller. We will also go over basic editing techniques in Lightroom and Photoshop, including putting together a slideshow and album.